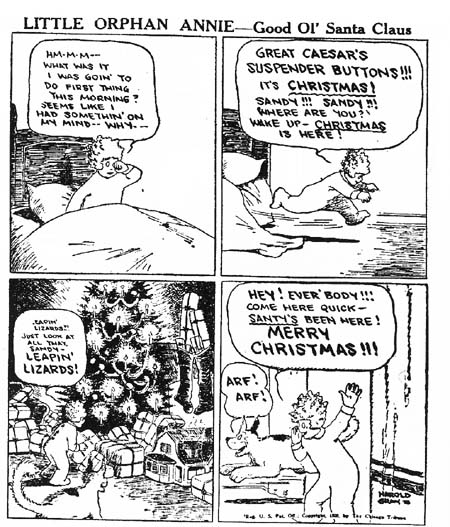 Click the image to see a larger version.
The image quality on this one isn't too great, so I hope you can see and read it. Compared to most Little Orphan Annie strips, this one is fairly mundane and ordinary. However, since this was published in 1926, and the strip debuted in August of 1924, this is only her third christmas in print and only the second away from the orphanage. So, I guess it would be pretty exciting for her, and not ordinary at all.
Merry Christmas, everybody.