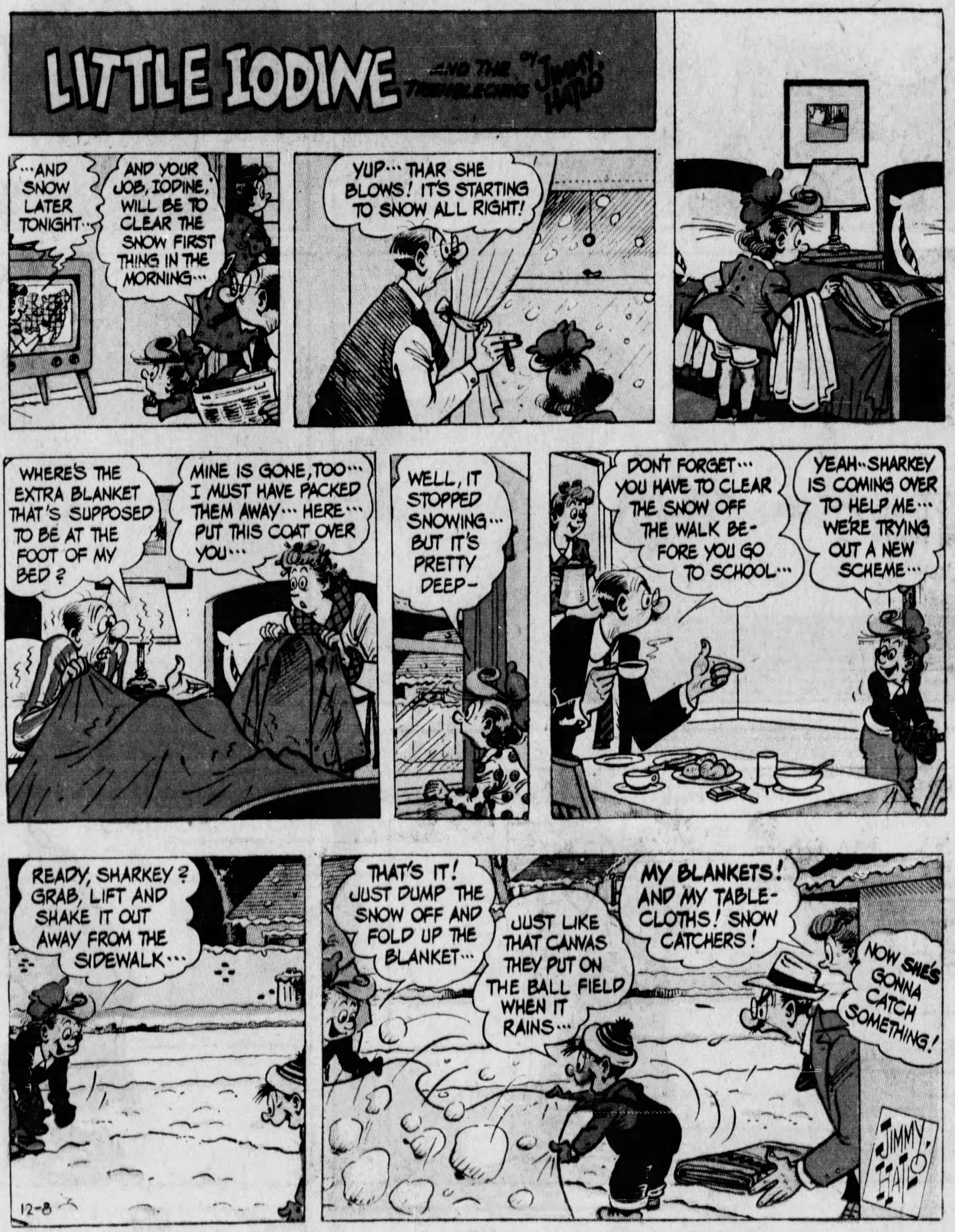 Click the image to see a larger version.
Little Iodine has a history similar to, but not exactly like, another strip I posted a few days ago, Elswroth. Jimmy Hatlo had been drawing his single panel gag strip They'll Do It Every Time for a couple decades, when he and the syndicate realized that one of the recurring characters in particular was becoming the most popular. The strip didn't necessarily have any ongoing continuity or characters, but some characters did appear quite often. The most popular ones revolved around Henry and Cora Tremblechin, as well as their daughter Iodine, who appeared now and again. After Hatlo began featuring Iodine more frequently, it became clear that she was what the readers kept coming back for. Iodine got her own strip in 1943, though unlike Elsworth, it wasn't just a change in title. Hatlo continued the single panel strip and simply moved the exploits of the Tremblechin family over to the multi-panel strip Little Iodine. Hatlo continued doing both strips until his death in 1963. They'll Do It Every Time continued under Al Scaduto and Bob Dunn all the way to 2008, but Little Iodine, continued by Bob Dunn and Hy Eisman, only lasted until 1987.
I only really have one thing to say about this particular Iodine example that I've posted, which is this: next time try a tarp instead.