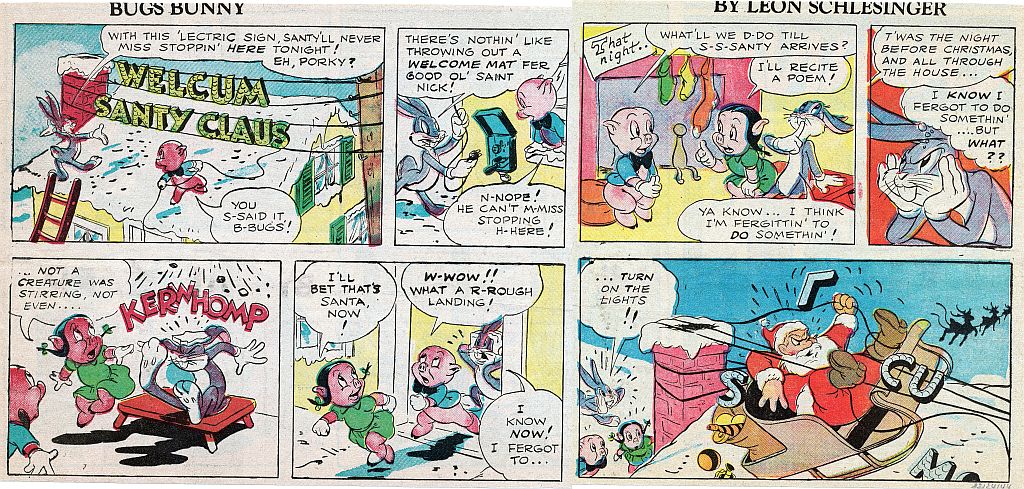 Click the image for a larger version.
It's not entirely clear why Bugs is spending Christmas at Porky's house, but I guess to get a visit from Santa you have to have a chimney, and I don't think Bugs' rabbit hole has one.
Of course, the most upsetting part about this strip is that when Santa crashes on Porky's roof, the reindeer just keep going without him. I guess they're very concerned with keeping to the schedule. It is quite a hectic night, after all.