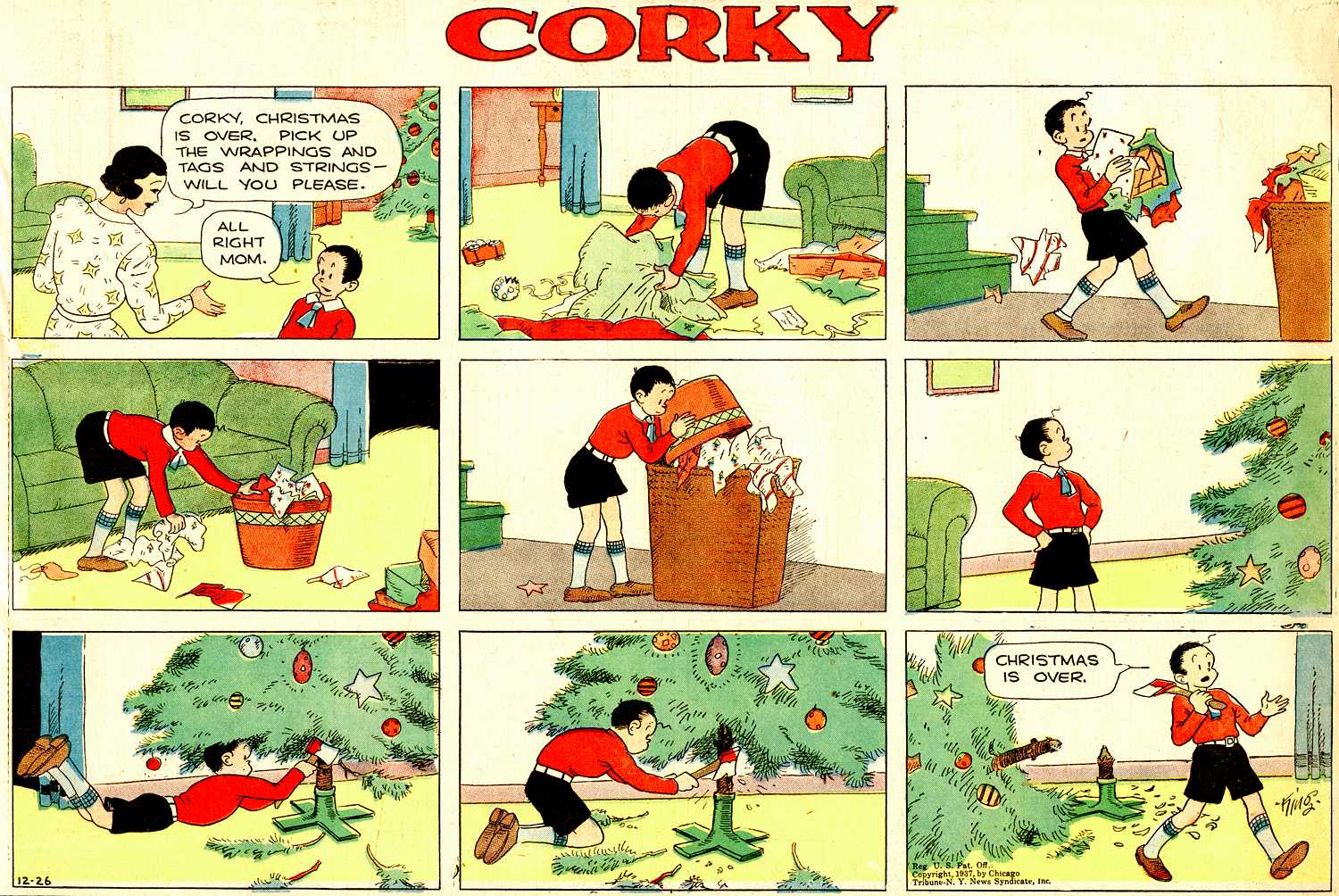 Click the image to see a larger version.
Corky, the comic strip, was the topper strip to Gasoline Alley, and both were written and drawn by Frank King. Corky, the character, was the first son born to Gasoline Alley main character Walt Wallet and his wife Nina. Walt had previously adopted a son, Skeezix, but that was before he and Nina met. Corky not only had his own topper strip, but he was also the subject of the two movies based on Gasoline Alley, which I mentioned in a previous post.
Here, we see Corky take down the Christmas tree in a quite unorthodox way. I've never seen it done this way before, but I'm sure someone must have tried it at least once. I imagine anyone who would do that would take the decorations off of the tree first, though.