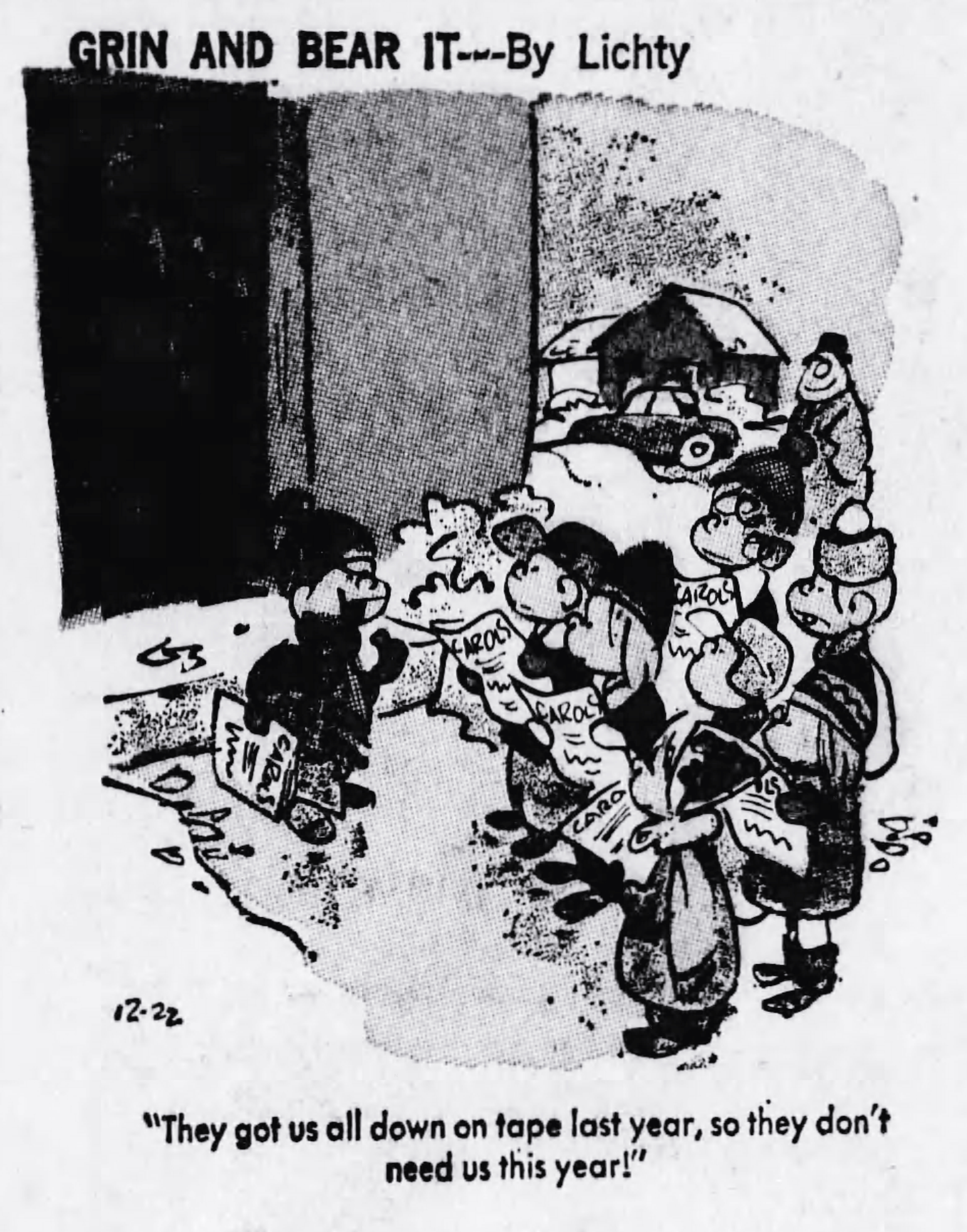 Click the image to see a larger version.
As an introvert, while I think the idea of carolers going door to door and singing is charming, I wouldn't really be happy to have them come to my door. My ideal interaction with carolers would involve just listening to them sing, saying thank you and merry Christmas, and then letting them go on to the next place, but these kinds of things always have to be more complicated than that. I would probably have to talk to them for far longer than seems necessary, and maybe give them something, and I'd probably end up donating money to somewhere because they made me feel guilty. I don't imagine it would be like in that song where they demand a figgy pudding and won't leave until they get some (at least I don't think that happens anymore), but you never know.
Sending them away and telling them you have their recording from last year does seem rude, but it would be effective.