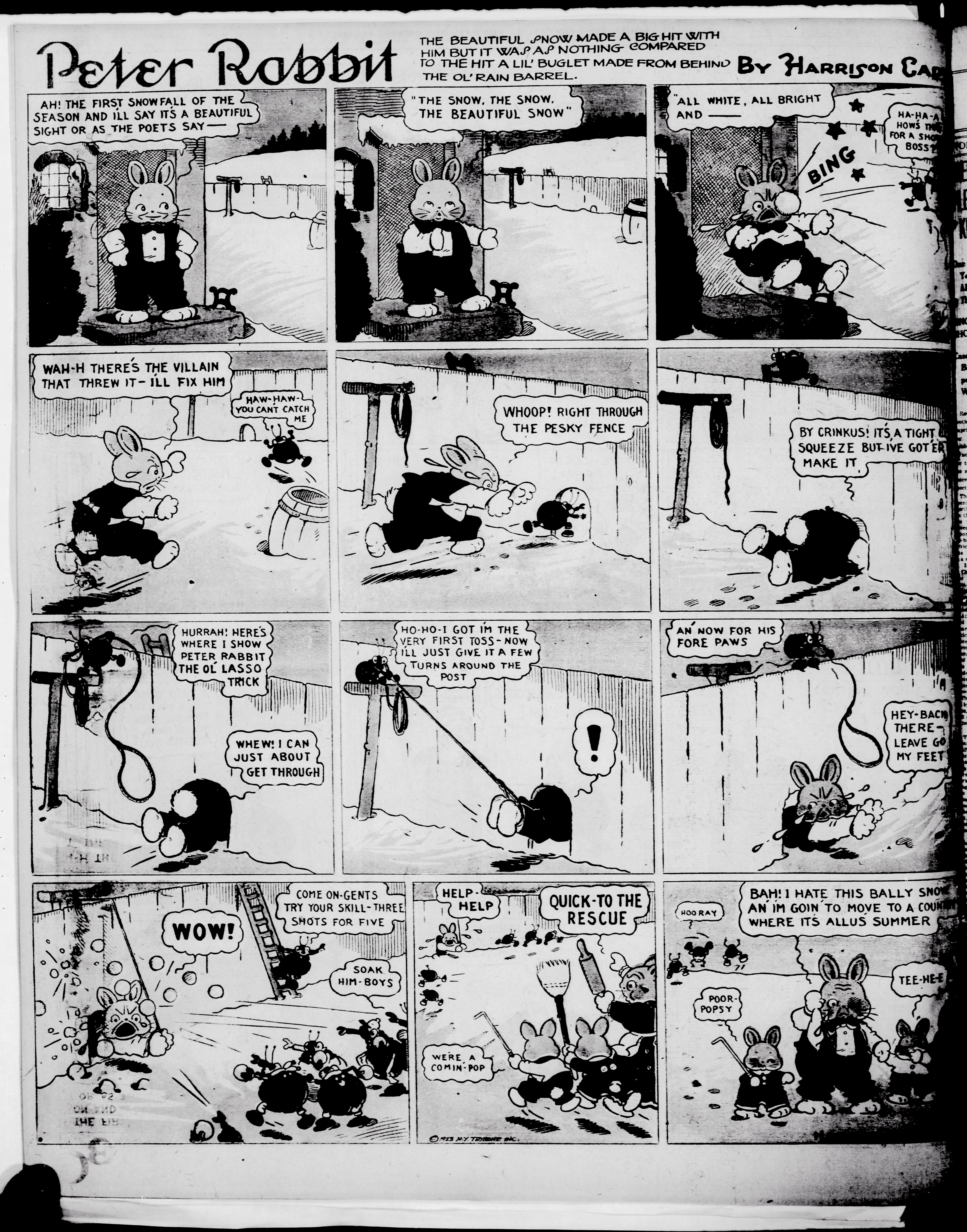 Click the image to see a larger version.
This is the Thornton Burgess and Harrison Cady version of Peter Rabbit, also known as Peter Cottontail (renamed as such so as not to be confused with the Beatrix Potter version).
Until recently I lived in an apartment that was out in the woods, and every kind of insect, arachnid, and other arthropod (beetles, giant roaches, spiders, scorpions, centipedes, millipedes, and various kinds of fly) somehow found its way inside. Thankfully, however, I never had to deal with them throwing snowballs at me. I think Peter's wish to live somewhere that it's always summer wouldn't help him in this case, because although the bugs wouldn't use snowballs, they'd probably find some other way to bother him.