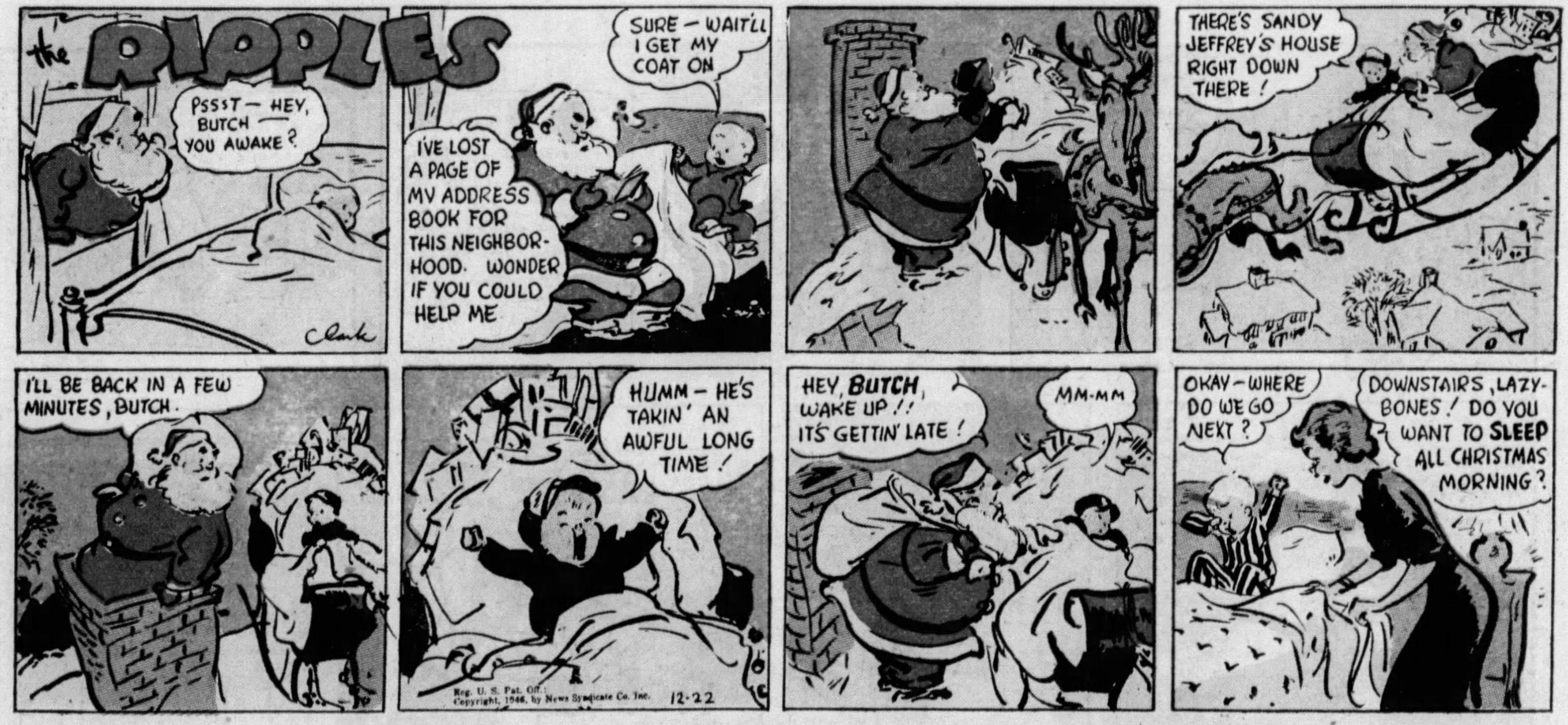 Click the image for a larger version.
The Ripples, also known as Our Neighbors, The Ripples was the Sunday version of George Clark's comic panel The Neighbors. It was a slice of life strip similar to Out Our Way, in which the idea was to depict scenes from life without necessarily having a joke. They might be funny, but didn't necessarily have to be; the point was more that they were relatable or nostalgic.
Here we have young Butch having a Little Nemo moment with Santa, which looks fun at first, but quickly becomes so boring that he falls asleep in his own dream. Santa needs his help, for some reason. I guess he's supposed to watch the reindeer while Santa goes in the house, which he fails to do. It's a really fun strip to look at either way, as the artwork is superb.