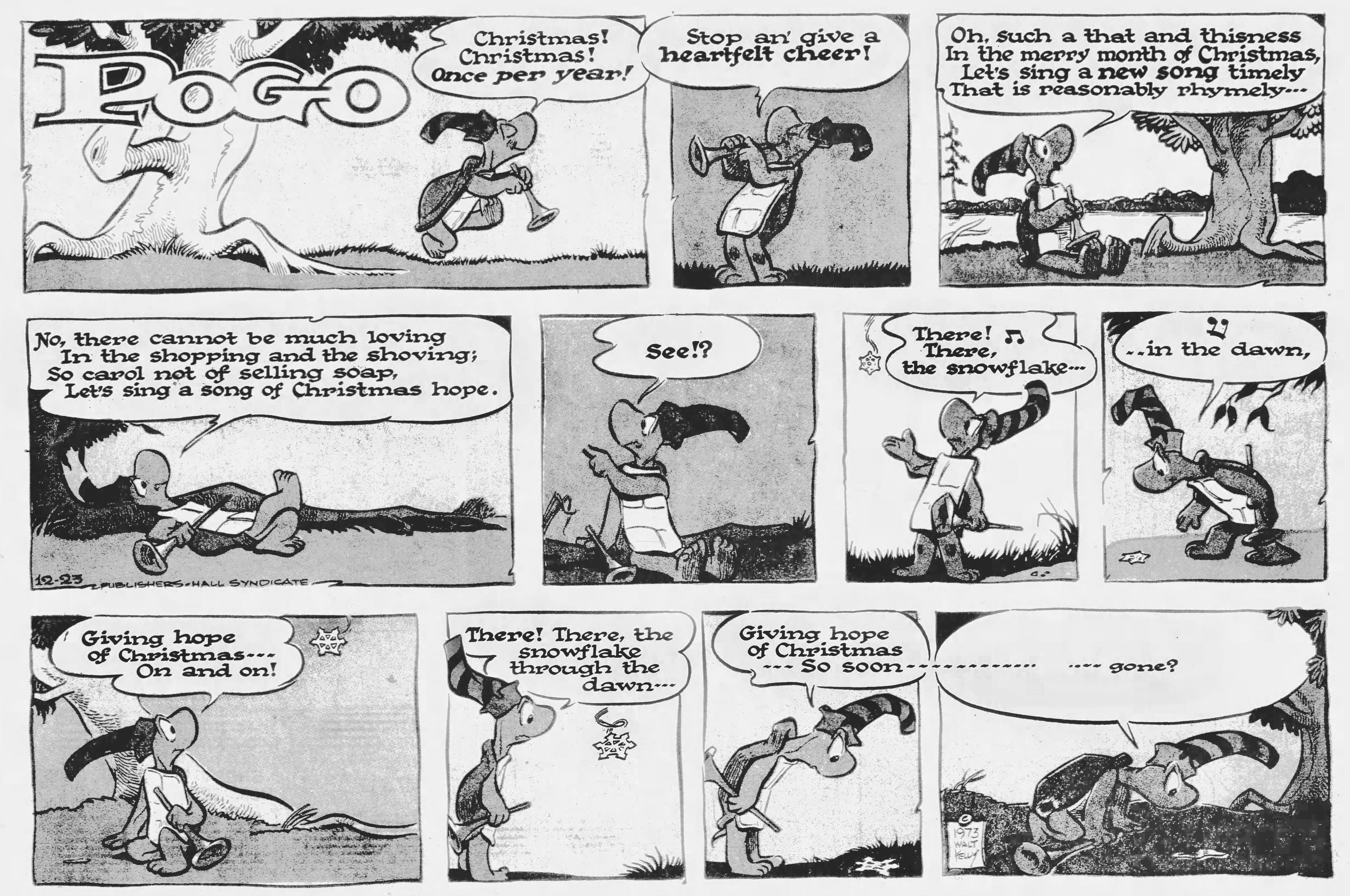 Click the image to see a larger version.
Pogo is set in the Okefenokee Swamp in Georgia, and as someone who grew up in Georgia this is a familiar sight. It only snows maybe once every five years, and usually not around Christmas time. If it ever does snow, you have to look quick, because it will probably all melt by the time it hits the ground. Sometimes it stays around for a while longer, but only for about a day.
As with many things Walt Kelly writes, the overall message of this "song" seems a bit cynical, but even though certain things are fleeting, we should be able to appreciate them while they're there. Even though the snow melts quickly, it's always enjoyable to watch it fall from the sky (as long as you get to a window fast enough).