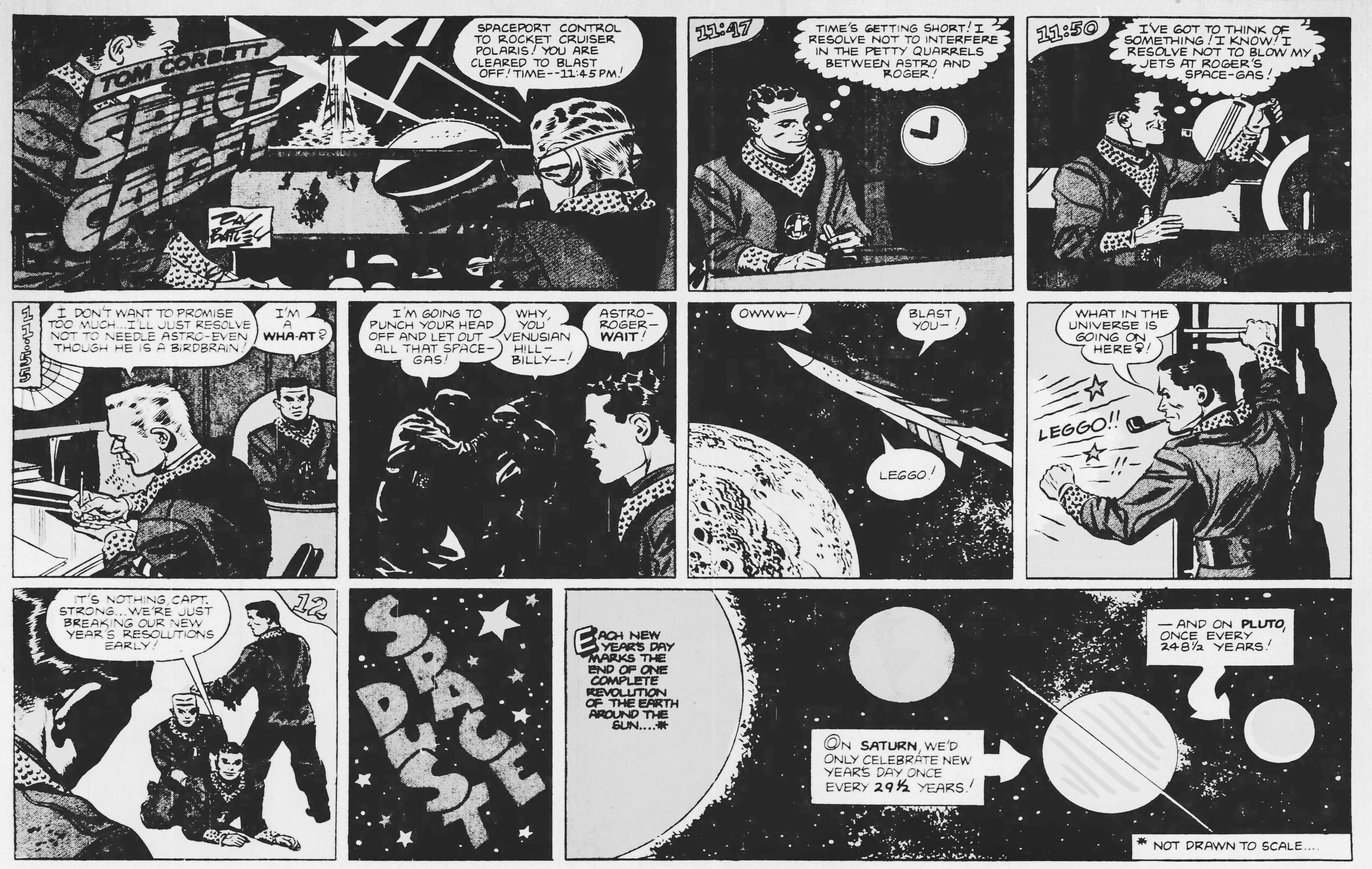 Click the image to see a larger version.
Tom Corbett shows us that, even in the far-flung future, people still don't do very well at keeping their New Year's resolutions. So don't feel bad if you don't do too well on yours. Countless humans have done and will continue to do the same.
Happy New Year, everyone!